The camping trips are almost over, and summer is heeding its final goodbyes! So, it's time to fold back your umbrella and clean up the grill. And lastly, be ready to put those camping chairs back in the storage!
Yes, it might sound like hectic work, but it indeed can be done without even getting any headache. We have done all the stressful work to provide the ultimate guide to store the camping chairs without shredding any sweat.
So, read till the very end to know how to store camping chairs!
How To Store Camping Chairs?
It indeed feels aesthetic, especially when you are lying under the sun and enjoying the warm and soothing weather sitting on your foldable camping chairs.
But after we are done with all the enjoyments and parties, we must keep these at places where they can stay maintained and intact.
These locations can be:
Crawl space
Attic
Garage
Basement
Car
Shed
Trust me; it's not all essential to have a gigantic house to store any of your camp chairs. Instead, we need to be a bit creative and find a suitable space where these foldable chairs can easily fit.
So, let us see some of the places where we can creatively store our camping chairs!!
How to Store Camping Chairs in the Garage?
Your garage can be your ultimate storage compartment for many of your equipment, such as lawn tools, sports materials, and even bicycles.
But just having a little creativity will help us to store the chairs in the garage. Moreover, it doesn't even require that much space.
Below are a few of the most acceptable ways we can store the outdoor chair more effectively:
Stash them beneath any workbench
Store them in lockers or even cabinets
Keep them inside large bins
Stalk all the chairs in a specific corner
Create any loft space on your ceiling
Hang a portable chair on your garage walls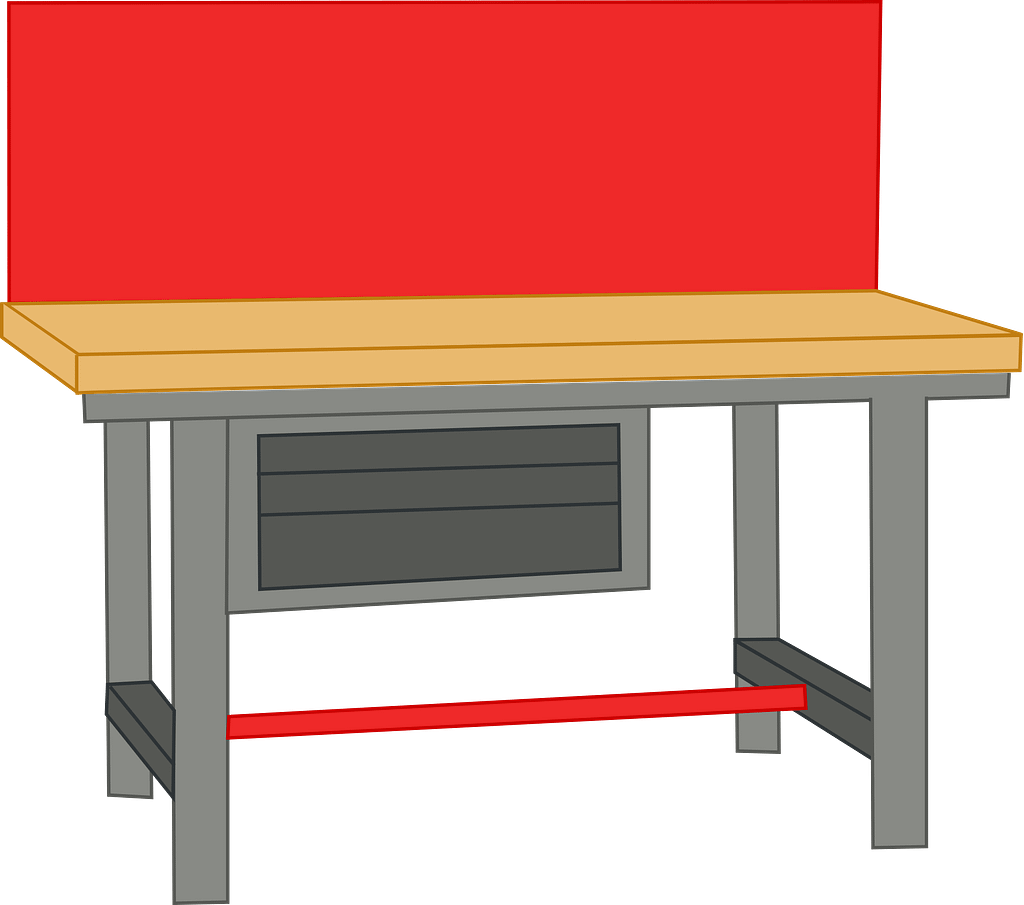 Under the Workbench
If there's any workbench present in your garage, then it's very much possible to utilize that by keeping your camping chairs underneath it! This will indeed save a lot of room in your garage to keep other stuff. You can use any tarp or blanket if you want to keep the chairs on it.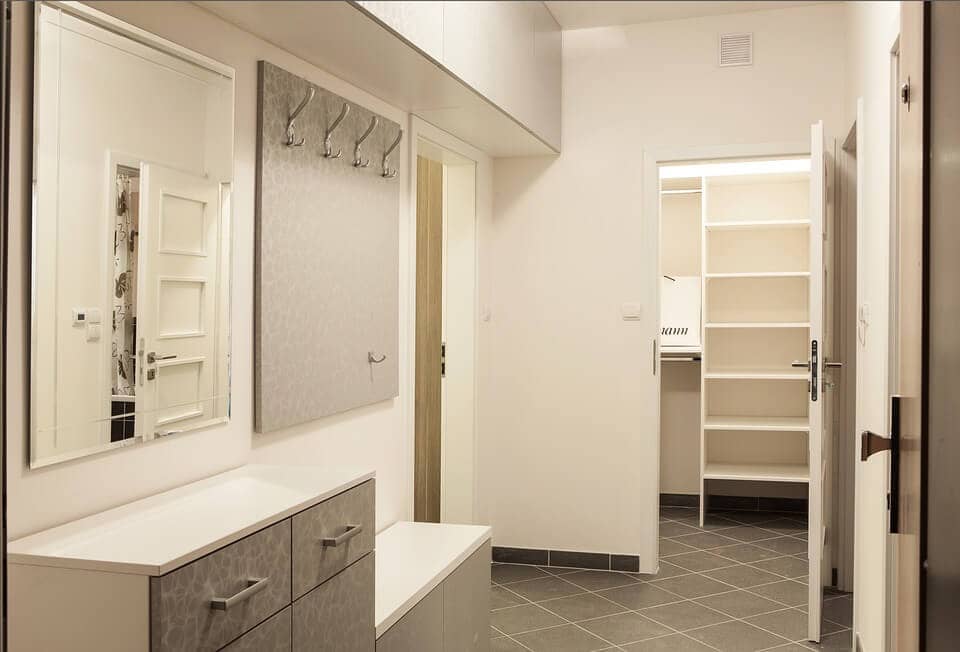 Giant Locker or Cabinet
If there's a garage, then there's a locker or cabinet present! And there, we can easily fit our portable camping chairs perfectly tucked into any specific corner.
But to place them efficiently, it's essential to stalk the camping chairs in a perfectly organized manner. This will take less space for all the chairs to fit!
Storage Bins
These can easily be found in retail stores, and sellers even sell gigantic containers for a very reasonable price.
Moreover, these large bins are also available online, and these even come in different sizes specially designed for storing various kinds of folding chairs.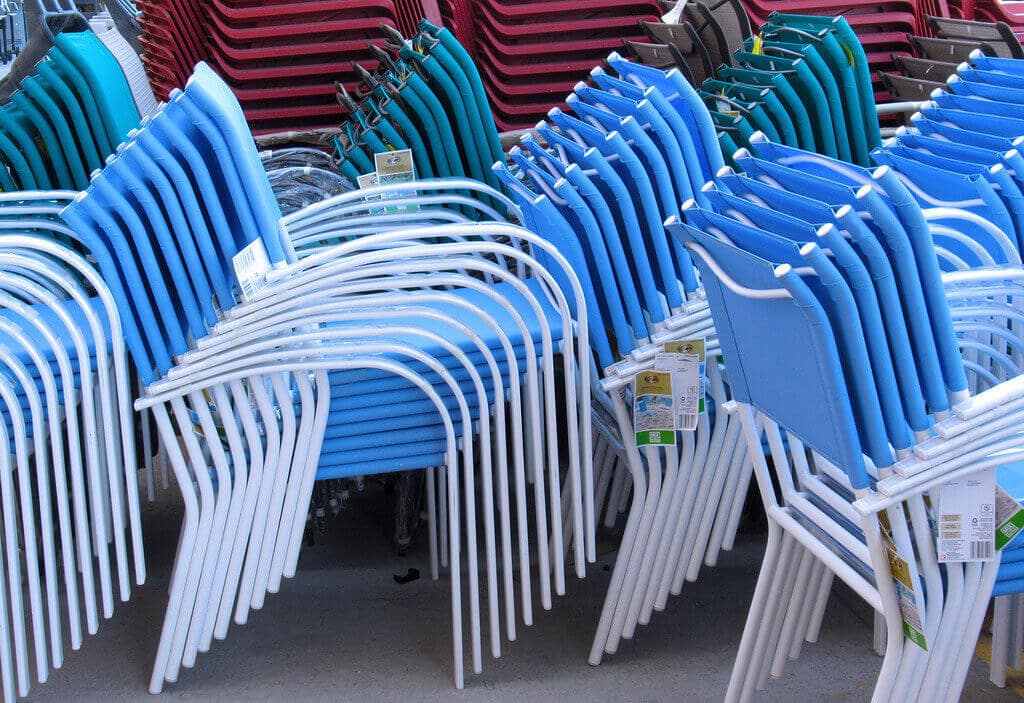 Stalking in a specific corner
If you can't keep the chairs in the bin because they are too big, you can store them in a corner of your room or garage, stalking them one on top of the other with a protective cover on top.
Creating Lofted Space
The ceiling of your space is unused. So hanging in metal racks or hooks can surely help store your foldable chair or any other furniture. Not only that, it'll even help to save a lot of space!!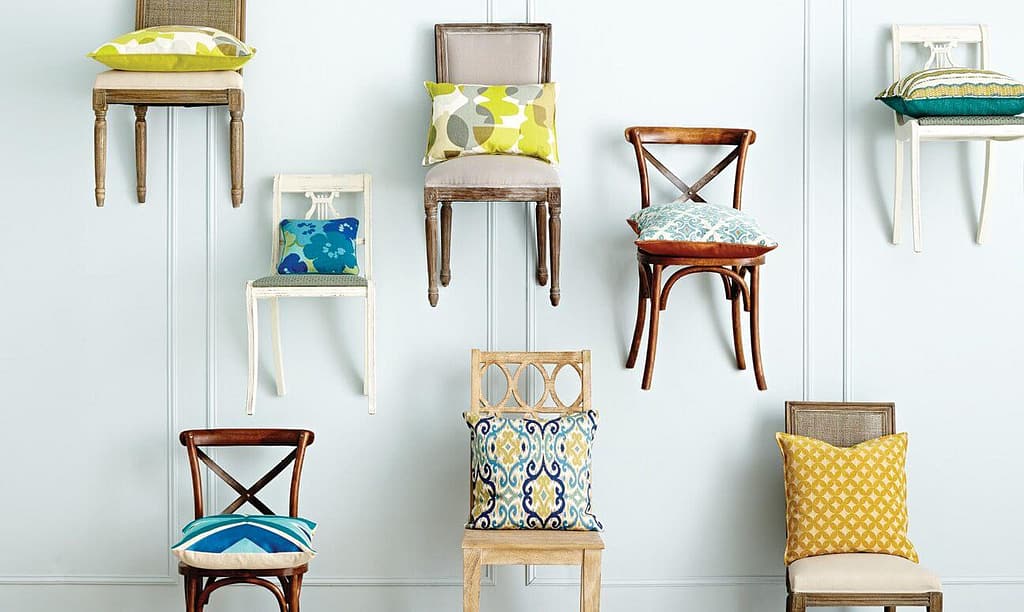 Hang Them on the Wall
The foldable camping chairs can easily be hung onto your garage walls. This will not help us save a lot of space, but it'll make the garage look fuller and more effective.
How Can Camping Chairs be Hung on Walls?
Now, it's one of the common questions regarding many people. And trust me, we don't need to be a top-notch carpenter actually to fix a few hooks on our walls. All that's required is to bring out some time and have a few basic ideas on craftsmanship, and we are good to start!
Below are some of the steps that we need to follow to perfectly hang our camping chairs on the walls:
Step-1: Search for two pieces of lumber (1″ x 4″). We can easily find these lumber woods in any hardware store or even at scrap yards.
Step-2: Cut each of those lumbers and fit them between the chair legs. Ensure that the lengths of the lumber boards are precisely identical.
Step-3: Space out each of the boards so that they end up being positioned at both ends of the chair's legs. Afterward, fasten them on a particular position of the wall with 3 screws. It's highly recommended that each piece of lumber should tilt approximately 30 degrees.
Step-4: Lastly, hang your camping chairs on those wooden boards. And always keep in mind to leave enough space for your camping chairs to hang securely.
But, if anyone thinks it's pretty challenging work, they can always hire a professional to do all the work for them. Yes, it'll cost some extra cash. So, the choice is yours!
Are There Any Possible Ways to Hide These Camping Chairs?
Yes, there are ways to hide these camping chairs, especially when running short in space!! The exciting thing is that we are unaware that there are such places at our home where we can effortlessly hide our camping chairs.
Places like:
Besides the washing machine
These are some of the most usual places where we can hide our foldable chairs.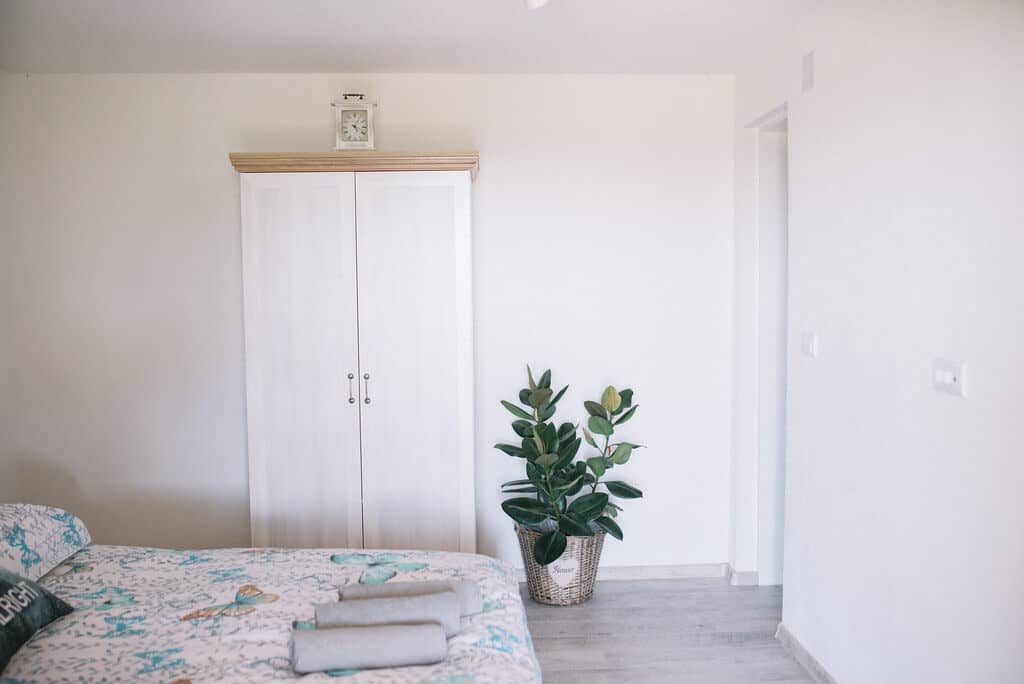 The Closet
This is another place where we can easily store or hide our camping chairs. It's essential that we upright the chairs against the closet walls. In this way, the chairs will have more dimensions so that many chairs can be easily kept inside the closet.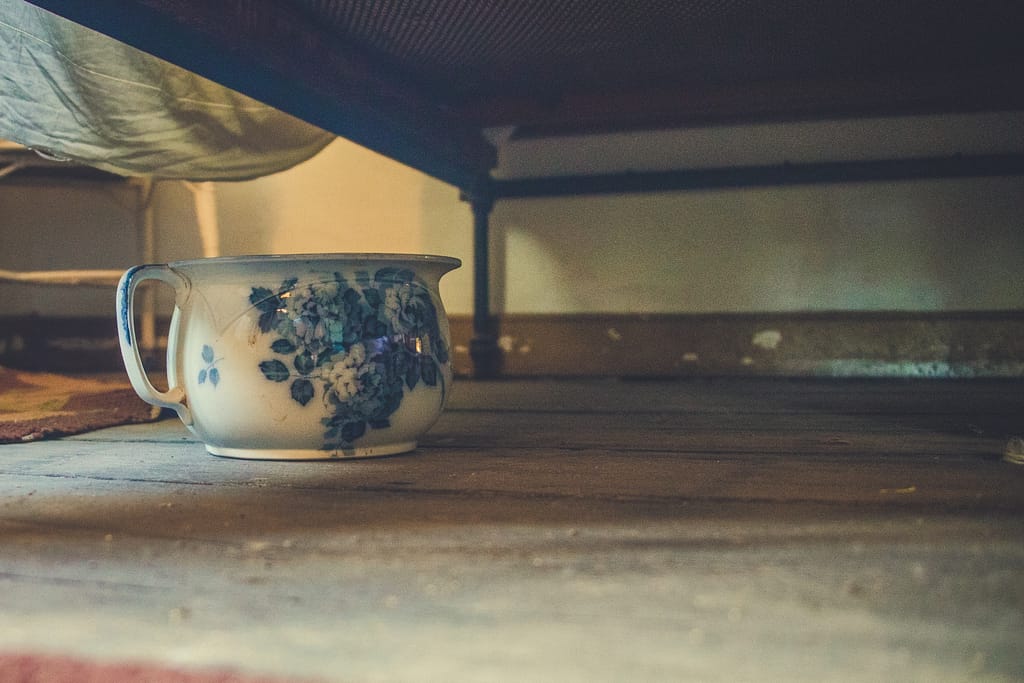 Underneath the Bed
This is simply one of the most convenient places where we can easily keep our camping chairs without any hesitation. Moreover, there are many places where we can stack mostly all of our camping chairs under the bed.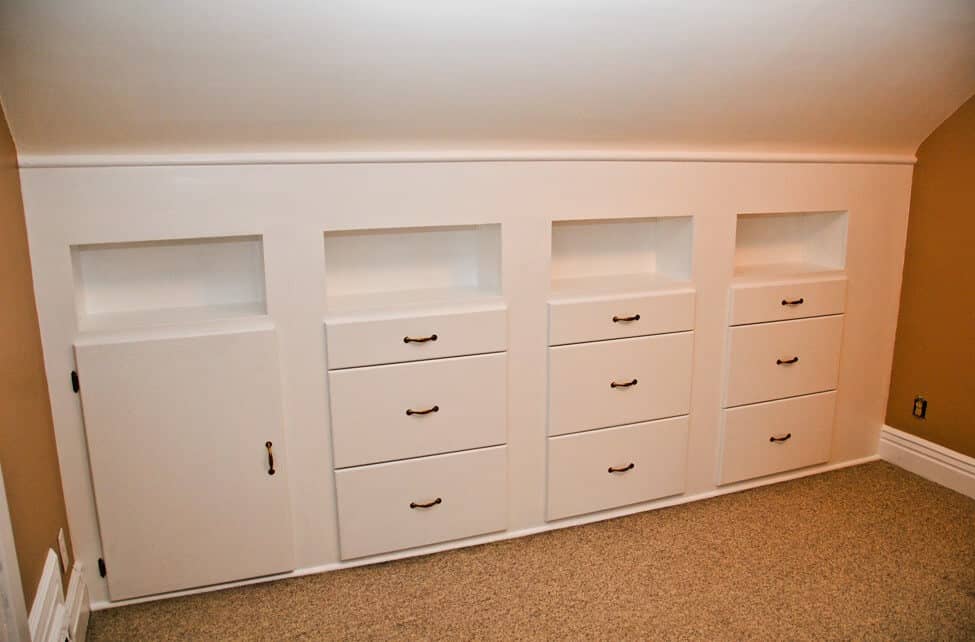 Behind the Dressers
Just bring your dresser a bit forward, and you'll have a convenient amount of space behind! This is where we can easily hide our foldable camping chairs. We need to remember that we don't pack all the chairs too tightly together. This will not only be difficult to pull these out, but it can also damage these chairs.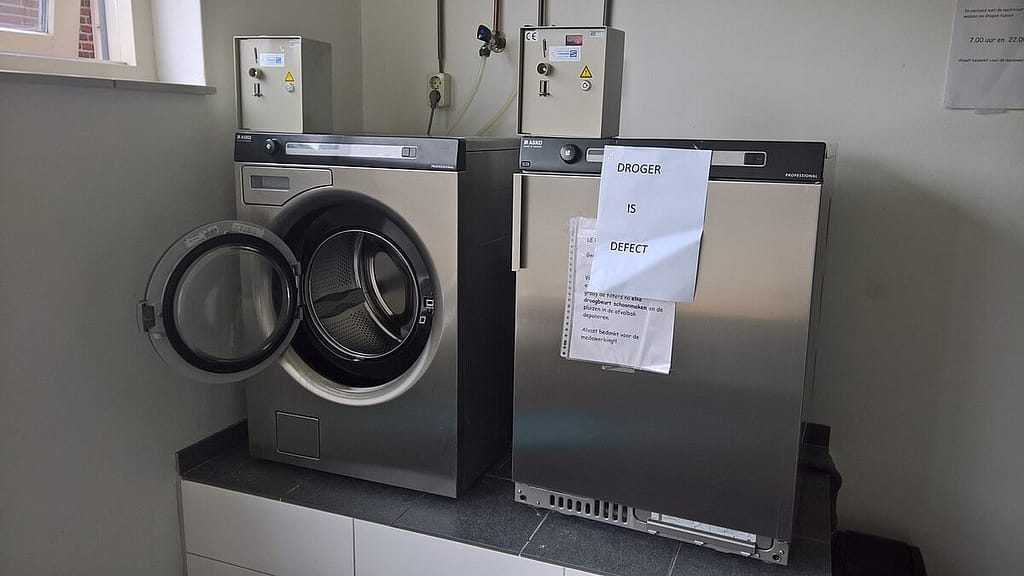 Beside the Washing Machine
Usually, the corners of the washing machine have enough spaces where we can effortlessly stick them up. But here, we need to do an extra task: we have to put clothing over the chairs so that dust doesn't accumulate and destroy the beauty of these comfortable chairs.
So, we must know how to organize camping chairs more efficiently; otherwise, it can be complicated next time we try to take them out.
These are some of the best and effective ways to hide our camping chairs when running low in spaces.
The Final Words
After day trips and camping are over, we must keep our camping chairs to their rightful storage places. That's because if we don't keep these chairs properly, there are high chances that the beauty, comfy armrests, and the entire material might lose their durability and beauty.
So, to keep your camping chairs at the center of attention, it's a must that these are looked after properly and are stored in the right places. I hope this article will help us store camping chairs more efficiently, effectively, and without taking any headaches! Till then, happy camping, everyone!